Kanye ATTACKS Black Lives Matter Calls The Movement A 'SCAM' Roland Martin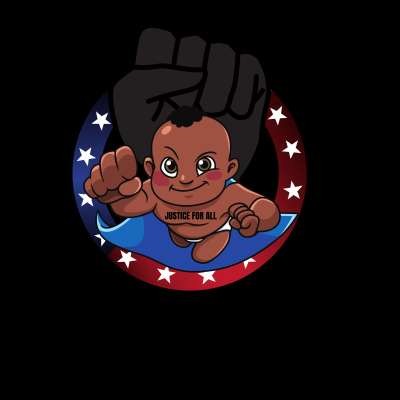 The Roots of Black Essence is a place where you can come to be inspired, motivated, and see what lies beneath the struggle and dedication of our heritage.
Our intention is to show young black leaders what they are capable of by viewing black excellence in the past, present, and future.
Sponsor - Success Academy:
https://successacademy.1businessvideos.com

Kanye West, failed presidential candidate, slavery choice believer, and MAGA touting fanatic, is seeking attention with his latest stunt.

Kanye West hosted a surprise fashion show during Paris Fashion week when Kanye West and his models wore T-shirts with the slogan "White Lives Matter" on the back and Pope John Paul II on the front. Kanye West, also known as "Ye," posted to this Instagram this morning in defense of the T-shirts.

"Everyone knows that Black Lives Matter was a scam. Now it's over. You're welcome."

Dr. Melina Abdullah, the Director of the Black Lives Matter movement, is here to discuss the situation in more detail.


#rolandmartinunfiltered #blackstarnetwork partner: Target | Support Black-owned or founded brands https://youtu.be/4JMtGK_4cz4

Watch the 10.4.22 edition of #RolandMartinUnfiltered https://youtu.be/QhaRn4CtCtw

Support #RolandMartinUnfiltered and #BlackStarNetwork via the Cash App https://cash.app/$rmunfiltered PayPal https://www.paypal.me/rmartinunfiltered Venmo https://venmo.com/rmunfiltered Zelle ☛ roland@rolandsmartin.com

Annual or monthly recurring #BringTheFunk Fan Club membership via paypal https://rolandsmartin.com/rmu-paypal/.

Every dollar that you contribute helps to make #RolandMartinUnfiltered possible.

Download the #BlackStarNetwork app on iOS, AppleTV, Android, Android TV, Roku, FireTV, SamsungTV and XBox www.blackstarnetwork.com

Put some swagger in your wardrobe with Roland S. Martin Pocket Squares. Visit http://rolandsmartin.com/pocketsquares to order your shibori pocket squares today.


Shop with Roland Martin and #RMU. Visit our Amazon Affiliate link for great deals and to support #RolandMartinUnfiltered - https://amzn.to/2OuLH70
-
Get a FREE trial to Amazon Prime on us - https://amzn.to/35XK4Vo

Check out #RolandsBookClub and some of his favorite tech gear http://ow.ly/M5zF50uJPam
Join the #RolandMartinUnfiltered #BringTheFunk Fan Club to support fact-based independent journalism http://ow.ly/VRyC30nKjpY
Join the Roland Martin and #RolandMartinUnfiltered mailing list http://ow.ly/LCvI30nKjuj

#RolandMartinUnfiltered is a daily show broadcast from Washington, DC, that will focus on news, politics, culture, entertainment, social justice, sports, education, business, and finance. If it's important to you, we will cover it.

The Roland S. Martin YouTube channel is a news reporting site covered under Copyright Disclaimer Under Section 107 of the Copyright Act 1976, allowance is made for "fair use" for purposes such as criticism, comment, news reporting, teaching, scholarship, and research.
Scroll More Videos
---